You will learn DJing
---
in its entire form from the correct uploading of songs to USB to pro tricks by years of trained tutors.
---
Suitable for complete beginners.
DJing courses in Bratislava
---
Be ready to stand in front of the DJ desk at any time and entertain the crowds. The technique you learn to play with us is standard from clubs to festivals.
Choose a tutor according to your liking, each of them is suitable for beginners and advanced students. However, we recommend that you do not hesitate and start the course as soon as possible. These people are like the NCZI hotline - always busy.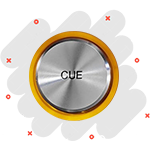 DJ Course Set
---
The course includes 4 times 2 hours
History, Theory and Recordbox - 2h
Familiarization with the technique and engaging the technique - 2h
Beatmatching technique - 2h
Your first transitions - 2h
Neorge
---
Several well-known DJs have passed through Neorge's academic hands today, and they will forever be grateful for his friendly but professional approach. You can judge his skills at Uprising, Let it Roll, Red Bull events and Meatball events.
---
Andee
---
Andee has been DJing for 8 years during which he has been moving around the Slovak and Czech club scene. His heart genre is Bass House and sub-genres of House , but he doesn't lose himself in other genres of music either. For 8 years he has been behind the decks at various festivals, clubs including Noa Beach Club (Zrce) or the Slovak club Ministry Of Fun . He also managed to build a twitch channel where he mixes his audience music throughout the night.
---
C:rcle
---
C:rcle is now in its fifth year in the mix. In a very short time, she managed to play outside Slovakia, win the DJ of the Year award at the CZ & SK DNB Awards in 2019 and fulfil her dream of playing a set at the Let It Roll festival. She only recently showed her selection at Printworks London at Dimension Live, marking the start of a new phase in her career. Her sets consist of all subgenres of broken beat but she likes to spice it up with other genres as well.
---
Ripple
---
Peter Rajci has been one of the busiest djs from Slovakia in drum and bass music for many years. His journey started in 2013 and in that time he has managed to play all the most important events of this genre under the aliases PmdR and Ripple. For almost 10 years he has played in many cities abroad, such as Paris, Kiev, Dresden or Kuffstein. He spent the last 2 years teaching DJ-ing at the Heart Studios school in Ostrava, where he taught many of today's active DJs.
---
Inkwall
---
Music producer and DJ Mário Hybský, artistic name Inkwall. He has many years of experience in the creative world, producing and composing music, film production and other artistic activities. Precise artistic sensitivity is confirmed by various successes in the music world. He attended the University of Performing Arts, Faculty of Film and Television Production 2013 - 2016 Speciality: Sound Composition He is the recipient of 7 Radio_Head Awards 2015 - 2017, for Grape Festival he created a modular visual system in 2017, also music dramaturgy and composition for Experimental Theatre Performance.
---